Materials that give richness and mouthfulness to flavor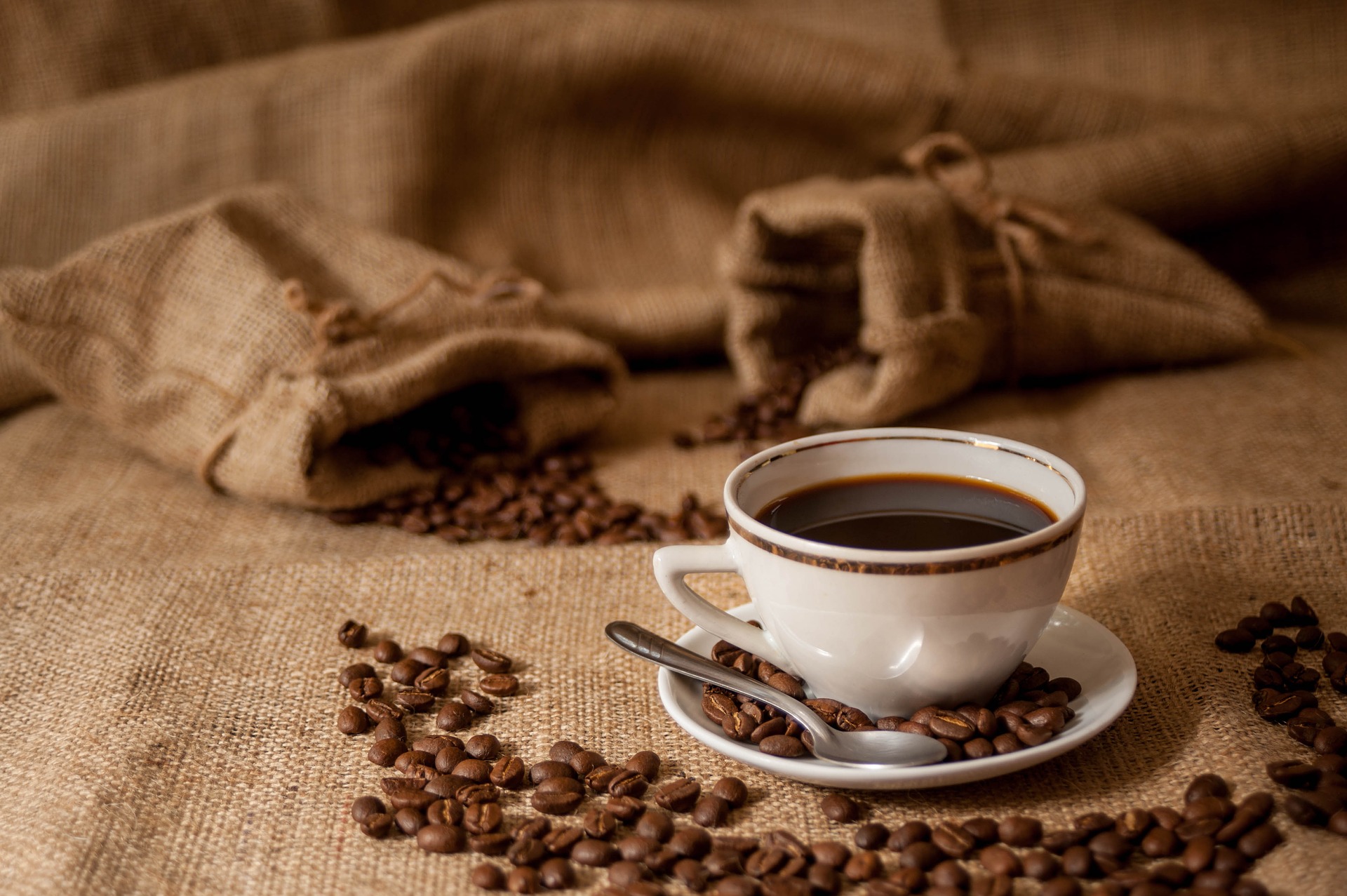 Features
BOOSTRACT enforces richness and mouthfulness in taste by enhancing characters of various food materials. Since it is derived from natural materials, the sensation of their effect is natural, and it can enrich the taste and enhance the character of source material even with a small amount.
BOOSTRACT is our original item that consists of a wide variety of raw materials and three different technologies. We can offer many different types of flavor solutions utilizing the BOOSTRACT technology such as fruits, vegetables, teas, seasonings, coffees, and milk materials.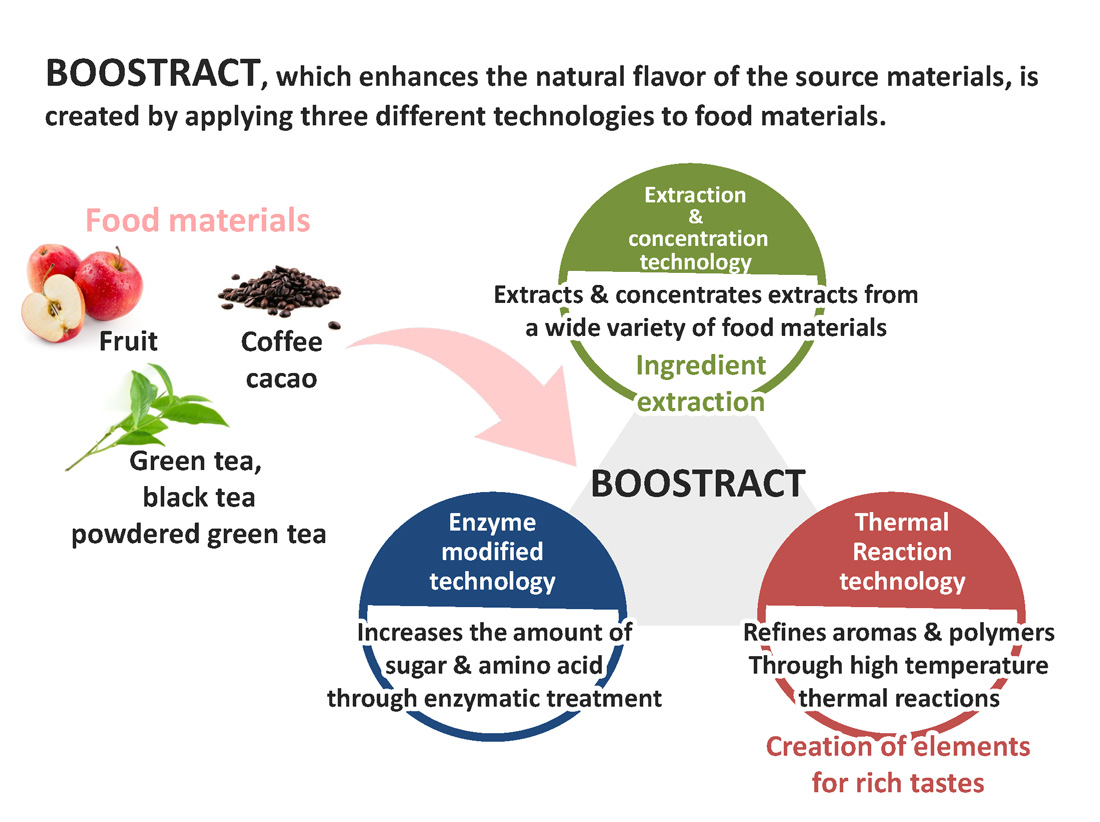 Effect 1 (coffee)
By adding a small amount of COFFEE BOOSTRACT to the coffee beverage, it gives a perception of a lot of coffee beans are used, and it adds a "deep roast-like richness" by enhancing the bitter coffee note to mid- to after-taste.
Base material: Black coffee
Sensory evaluation conducted on 16 evaluators who enjoy bitter coffee (blindfolded test)
Sensory evaluation score: (Score for each sample/highest rating from each evaluator) × 10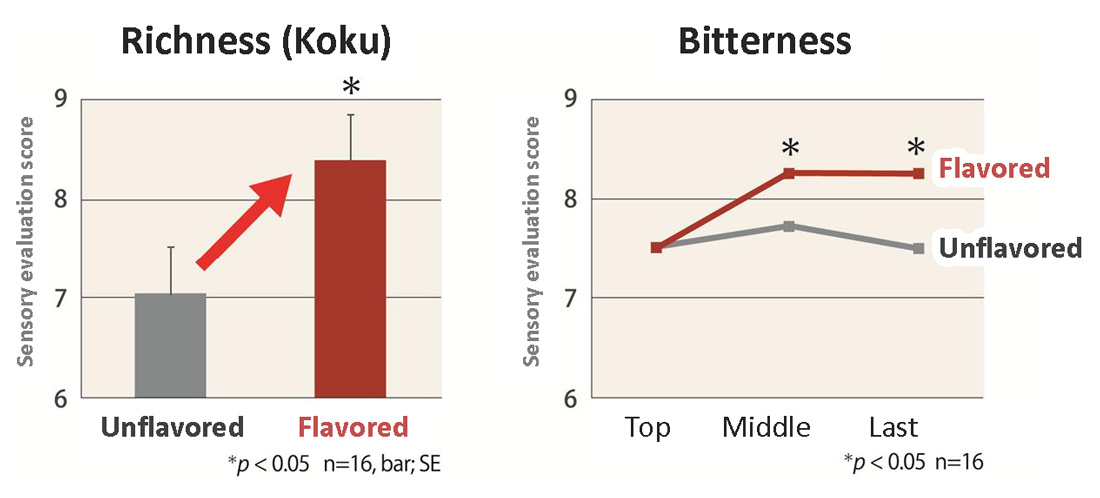 Adding COFFEE BOOSTRACT™ will enhance the bitterness and richness of coffee.
Effect 2 (Fruits)
By adding a small amount of APPLE BOOSTRACT to apple juice beverage with low juice content, it enhances a fruitiness and richness which provides the sensation of whole fruit is used in the beverage.
Base material: 10% apple juice concentrate
Comparison of unflavored sample with the sample with APPLE BOOSTRACT added and select the one that has more richness in taste.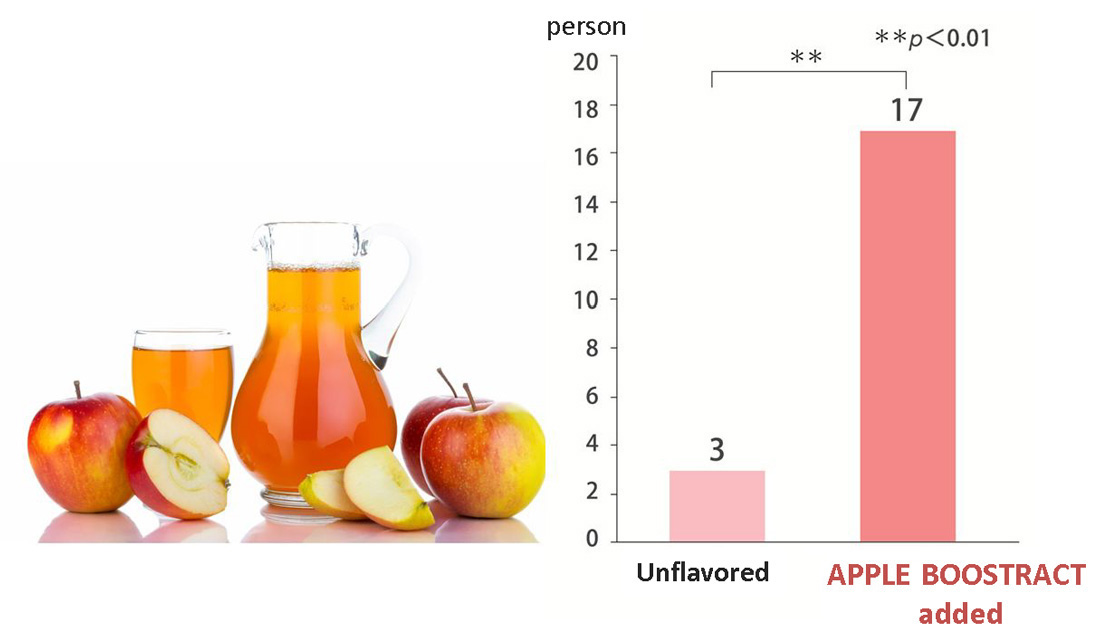 Adding APPLE BOOSTRACT enhanced the richness of fruit juice beverage with low fruit juice content.